TEETH WHITENING
Produces fastest results and the safest form of bleaching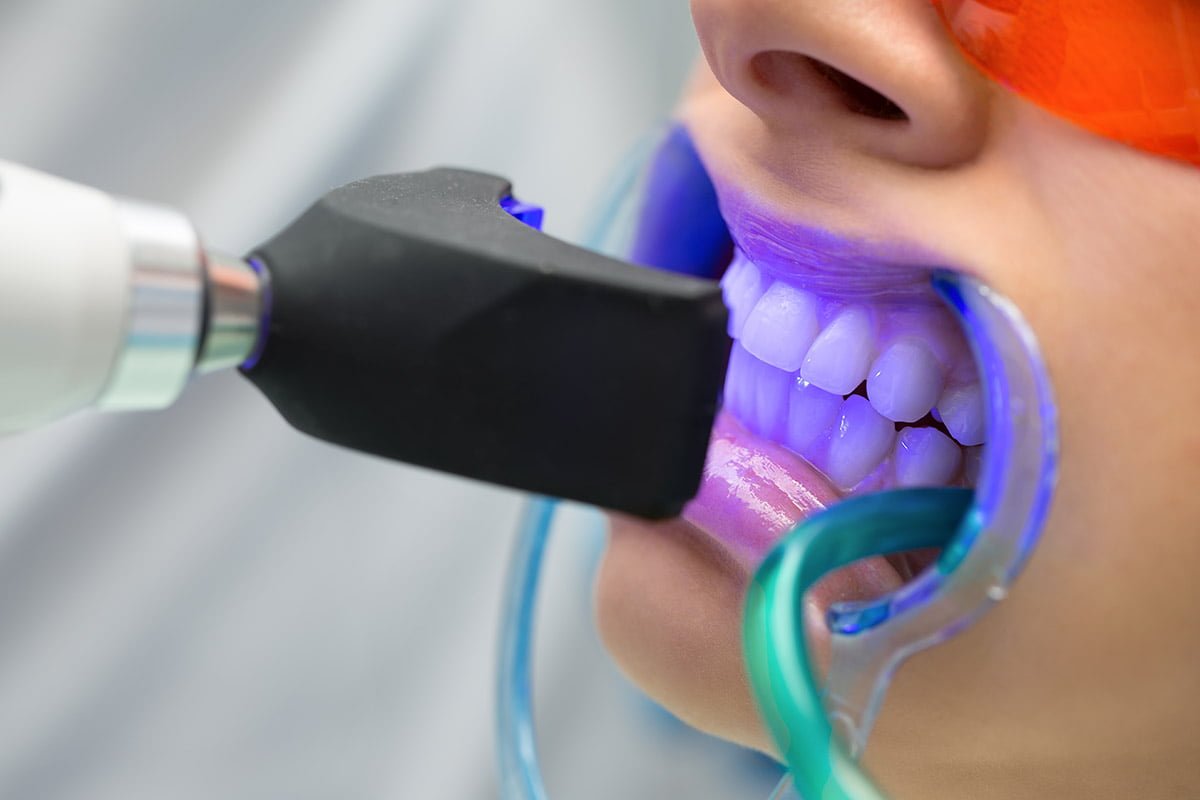 Teeth whitening is ideal for people who have healthy, unrestored teeth (no fillings) and gums. Individuals with yellow tones to their teeth respond best. But this cosmetic procedure is not recommended for everyone.
Advantages
Produces fastest results.
This is the safest form of bleaching.
Gum and tooth sensitivity (formerly drawbacks to in-office bleaching) are more controllable today due to thicker peroxide gels (that don't soak into the teeth as much as previous gels) and the use of desensitizers such as potassium nitrate and fluoride.
How Long Do Whitening Effects Last?
Teeth whitening is not permanent. People who expose their teeth to food and beverages that cause staining may see the whiteness start to fade in as little as 1 month.
The degree of whiteness will vary from person to person depending on the condition of the teeth, the level of staining, and the type of bleaching system used.
Here are some tips to keep your teeth white