TREATMENTS
Dental services we provided
From general checkups to cosmetic and specialist dental services, we offer a wide range of services, ensuring optimal dental care.
MEET OUR TEAM
Provide comprehensive dental solutions to you
Lead by our founder and Principal Surgeon, Dr. Beh Wee Ren, KL Dental are committed to delivering quality services catered to your dental needs.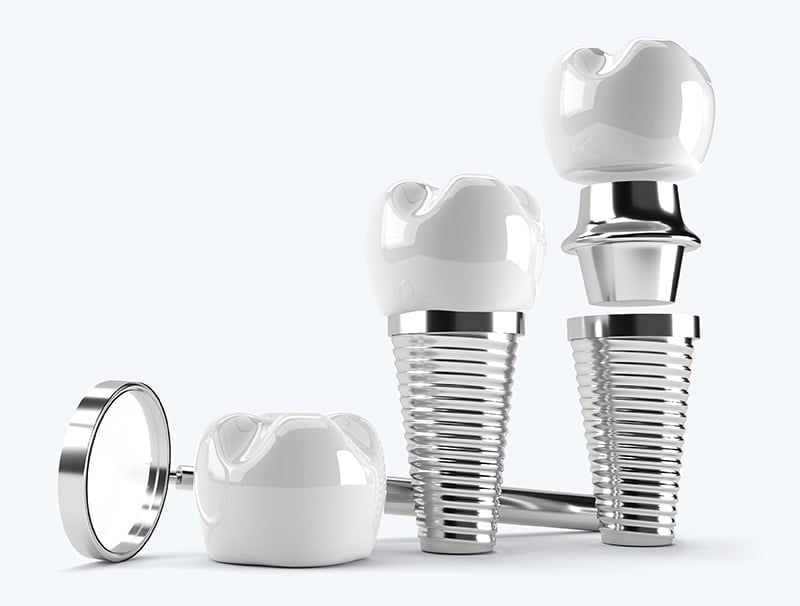 OVERALL 4.9 ON GOOGLE REVIEW
What people said about us
Amanda Low
Thank you very much to Dr Andy and both nurses for helping out to apply the biodentine on my weakened tooth before doing up the filling. I struggled a bit during the session due to a bad "gag reflex" but thankfully Dr Andy was very patience and kind that he managed to calm me down throughout the whole session until the end. Dr Andy is clear and willing to explain, always be sure that am aware of my tooth's condition. Thank you Dr Andy & the team once again for the good treatment and service. Highly recommended!! 👍🏼👍🏼
John Yoong
I'm so pleased that I had my implants done here. Dr. Andy Ooi and his nursing staff were just excellent.  Dr. Andy's professionalism, experience and calm explanations every step of the way were fantastic. From start to finish I was well looked after and given clear explanations about the procedures. At no time did I experience any discomfort or complications and I'm happy with my new implants. So if anyone is anxious about implants, I wish to tell them not to worry as you're in good hands with Dr. Andy and his team. Do keep up the good work.
Napoleon Low
Found this through google, at first thought it may be expensive but in reality, their price is fair and worth with the professional dental service. I feel terrible every time I pay visit to dentist for scaling my teeth. This clinic completely changed my mind, the pain feelings is much lesser during teeth scaling. Explanation is more convincing, nice and comfort environment, polite and friendly staffs.
JiaYin Teo
Went on a weekday by appointment and did not have to wait at all for my turn. Did a scaling and polishing, and also filling on a small hole on me teeth with Dr Beatrice. She's very detailed and meticulous and did a flawless job. She made sure I was comfortable and took her time explaining to me the procedures and advising me on a better care methods for my teeth. Staff were friendly too. Clean and bright place.
Pang Synee
The staff are extremely polite and caring always texting reminders before appointments and after to check on me. Service is absolutely 5 star!! Highly recommended 👍🏼👍🏼👍🏼
Kathryn Yee
Dr Teo is the best dentist I have ever had in my life. She sincerely cares about her patient, gives very helpful advices, and explains properly everything that her patient wants to know. Moreover, the assistants are all very polite, patient, soft-spoken, and comforting. I had scaling, and two extractions of my wisdom teeth and everything went so well and I learnt that extraction is not painful at all. Dr Teo is really amazing!
Galvin Tan
Chipped my wisdom tooth and made appointment to get it fix. Dr. Keith is a soft-spoken guy and very pleasant to talk to. He definitely knows what he's doing – very calm and thorough explaining what wrong and giving me the best options. The whole procedure was rather smooth and I was in and out within  40 mins. Highly recommended.
Athira Abdul Razak
Had 2 appointments so far here with Dr Keith as my dentist. He was very gentle and checked to make sure that I was not experiencing any pain or discomfort. The staff that I met both times were also friendly. It was an overall great experience and would really recommend this dental clinic to others!
Imelda Madznan
It was a very pleasant experience. Dr. Keith is thorough and gentle. And I love how my teeth looks like after the scaling and polishing.
Joanne Tan
Thanks for Dr. Beh Wee Ren help me to clean my teeth so gently. He also consulted me a lots of professional knowledge about the teeth and how to take care our teeth patiently. Dr Beh really provide good services and the nurses is friendly as well. Do visit their dental if u have any dental problems.
Florence
Just got my wisdom tooth extracted recently here by Dr Beh and I'm so thankful that it's been well taken care of. Apart from their 5 star good service, I appreciate Dr Beh and the nurses' kindness as they calmed me down and made me feel comfortable when I was scared of the surgery and injections. They also monitor my post-surgery conditions and provide many tips on reducing the pain and helping the swollen area to subside. Overall I had a great experience here, would definitely recommend!
Joanne Buckley
I have just completed my course of treatment with Dr. Beh. This included the removal and replacement of 9 fillings and moulding 3 overlays and putting them in. The entire staff at the surgery were beyond helpful and rearranged many things to suit my tight schedule. The care I received was top class and fantastic value for money and they used materials of very high quality. This is my second time using Dr. Beh for dental work and I have been extremely happy and satisfied on both occasions. I will be returning to complete more work in the near future when I'm passing through KL again. Many thanks for all the help guys 😊
Baby Cheg
I am terribly afraid of dentist. It's like a war for me and very nervous, but Dr Beatrice and her staff will definitely make you feel comfortable. Dr Beatrice gave a meticulous attention to details and takes time to explain what need to be done and advices. I had a very pleasant experience with Her and her staff. Highly recommended.
Hannah Ryder
Absolutely brilliant dentist. I've been taking my 4 year old son here regularly to see Dr Beatrice. She is very caring and attentive, and even performed two baby root canals on my son's teeth after a fall, with no tears shed. I would highly recommend this dentist, for both adults and kids.
Eng Ee Song
Went to the dentist for a checkup and a filling for my tooth. Dr teo and her team were gentle and professional, they explained every step beforehand which made me relaxed. I didnt feel anxious nor any discomfort throughout the whole procedure! Highly recommend this dental clinic.
Ryan Lim
I came here to get braces. They have good service and they are professional. The doctor is Doctor Andy, he help me to get my teeth straightened to the result I want. The staff are very friendly, they always help me. Overall I get a very good experience in here.👍🏻👍🏻